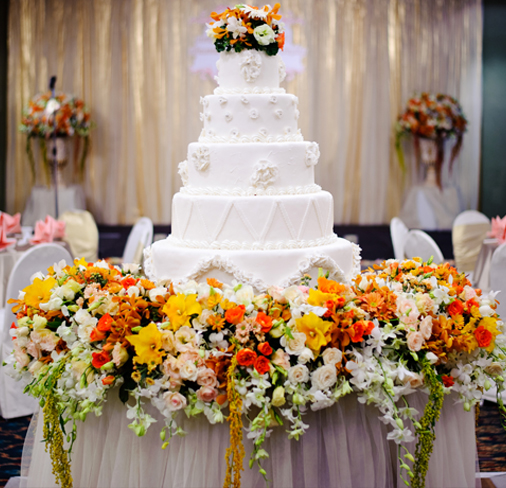 SAY IT WITH FLOWERS!
Fleurs et Passion offers exceptional floral arrangements for all types of occasions and events. Our fresh flowers are of unsurpassed quality, have an exceptional lifespan, and are offered in a wide variety of choices and at prices that will delight you. Whatever the occasion, Fleurs et Passion will help you express your feelings with flowers … Let our creations be the ambassador of your emotions!
Our specialized consulting staff will assist you in the development of your arrangement so that it can reflect as accurately as possible the expression of your feelings.
We offer a fast and personalized delivery service; Ask about our conditions.
Find out more
Our specialties


WEDDING
Flowers compliment every detail of this memorable day. From the bride's bouquet, to the grooms boutonniere worn close to his heart, to the decor of your venue, our specialists will meet your expectations in the customized making of your floral arrangements at very affordable prices.

Birth
Godmother, godfather, uncle, aunt, grandmother, grandfather? Come and choose flowers to celebrate the birth of a loved one.

FUNERAL EXHIBITIONS
The loss of a loved one is a painful experience. It is with respect and compassion that our florists will accompany you to make a floral arrangement that will convey your sentiments through this challenging period.

CORPORATE / EVENTS
Whether its for an holiday party, a major meeting or a conference gathering, trust us to capture the essence of your event with the appropriate decoration.

ANNIVERSARY
What better way to express your love than with and elegant and personalized floral arrangement. Allow us to assist you in conveying this message with our unique and special creations.

GIFTS
An arrangement of flowers is always a sure way to please. Whether it is for your own personal pleasure or to offer as a gift, flowers will bring joy to a day and life to a home! In addition, we have a variety of gifts and small cards as well as aluminum balloons to highlight all occasions.
What's new at Fleurs et passion Yasmina?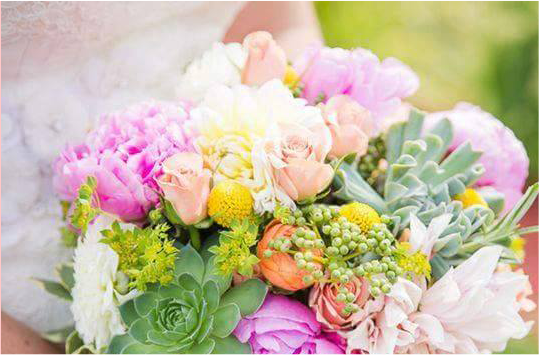 Come and meet us at our booth at the September LETS GET MARRIED exhibition.
We will be present at the Lets get married trade fair on September 3rd and 4th, 2017 at booth # 677. It will be our pleasure to welcome future brides and grooms and their families. We will have discounts and special packages available exclusively for the duration of the fair. We look forward to seeing you there.